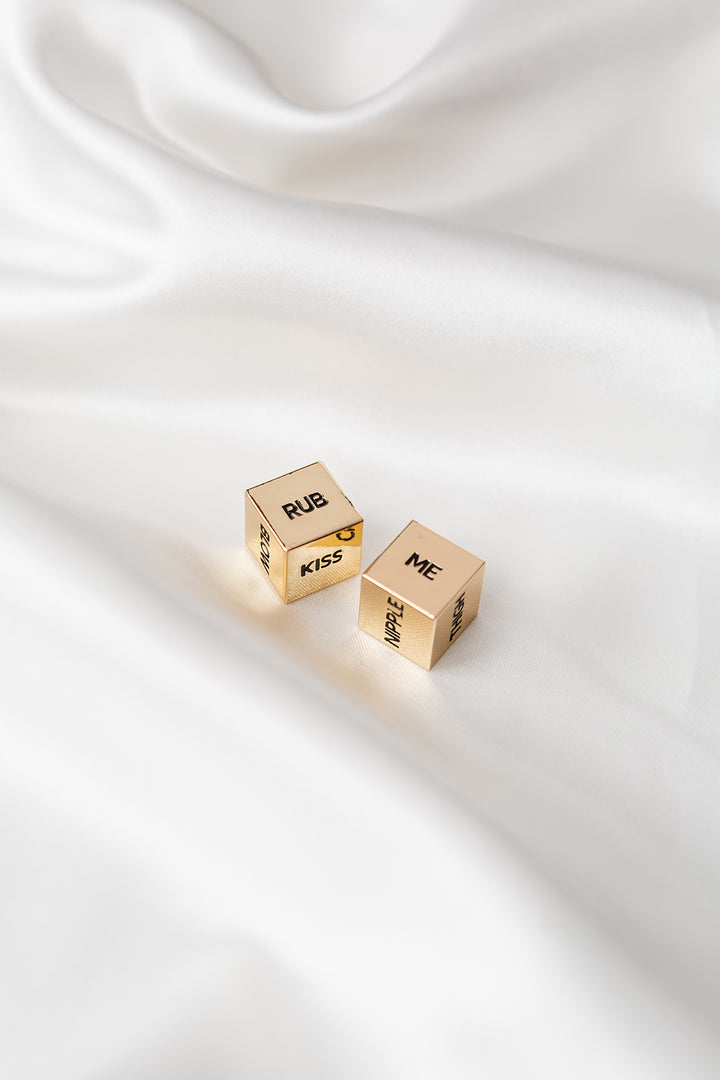 How to Play Dirty Dice
Get Dirty Dice
Order Dirty Dice now and have it at your doorstep in 2-4 business days. USPS first class shipping options available now.

Indulge in Bliss
By now you've picked up your package from the doorstep, opened up the baggy and you've got your naughty Dirty Dice in hand. Time to grab your partner and make your way to the bedroom.
The Fun Begins
You're in the bed with your partner, some drinks and of course, Dirty Dice. Start rolling and enjoy the exciting outcome. It's a win-win situation for everyone!
Enjoy a dirty game and add some spice to your relationship
Each side of the shining yellow-gold plated Dirty Dice have a Dirty activity or body part engraved in them.
Shop Dice
First Class Delivery
All orders are shipped within 72 hours. Orders are processed and sent through the USPS.

Email Customer Support
Our customer support team is ready to respond to any of your questions: getdirtydice@gmail.com.
Safe & Secure Checkout
Bank standard, AES-256 bit encryption. Accept all payment methods. Paypal, Apple Pay, All Debit/Credit Cards.
Buy Dice Now, Pay Later.
With Shop Pay Installments or Afterpay, you can split your cart into 4 interest free payments. 
Let's Roll